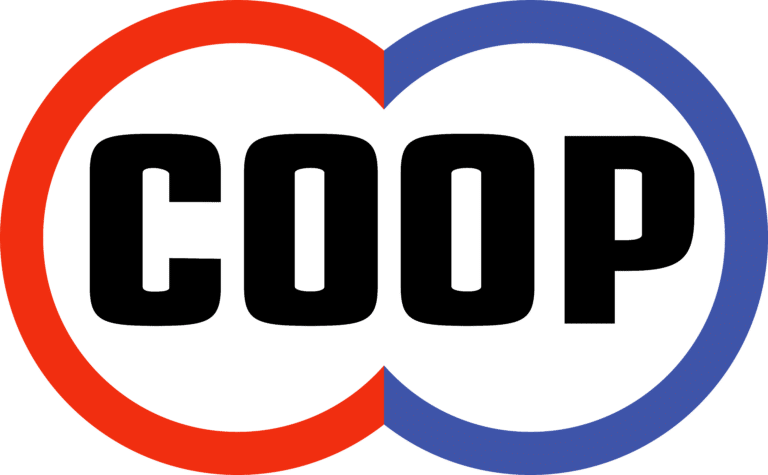 November2023 Newsletter
In Our Store
PLEASE MAKE SURE TO VOTE "YES" FOR PROPOSITION 1.
Farmers and Ranchers have seen their way of life consistently come under regulation and pressure. There will be a vote on November 7, 2023, to protect the Right to Farm and Ranch in Texas. This bill will protect all farmers and ranchers no matter how big or small, ensure Texans have safe and affordable food, and protect the environment and animal welfare.
Saturday, November 4, 2023, we will have our annual Opening Day of Rifle Season Event.We will start the event at 7:30 AM and continue until we close at 12:00 PM. We will have donuts for breakfast, T-Shirts, and DeWitt County Producers Caps to give away, and hunting gear available for purchase. We will have corn for sale at $7.50/ 50LB Bag.
On Friday, November 17, 2023, we will celebrate our 75th Anniversary. Throughout the day, we will have specials in the store and giveaways from our vendors. Please make sure to stop by and help us celebrate.
November 30, 2023 – December 2, 2023, we will have our annual Purina Checkerboard Days. During this event, we will hold specials on feed, provide Purina Feed Giveaways. Make sure to stop by during this three-day event and check out the deals.
Toward the end of the month, we will have our annual supply of Christmas Trees for sale from Abrameit Tree Farm in Luling, TX (Next to Bucee's). All profits from the sale of the trees will go to CAMAL House in Cuero. If you would like to preorder, please let us know.
In the Yard
We have a new supply of fall plants available for those who like to plant Broccoli, Cauliflower, Lettuce, Cabbage, and Spinach. We have onion sets on order. It will be the end of the month before we see them.
It seems early to speculate what the weather will do. If you are someone who likes to plan, we have frost blankets on hand with more coming. Stop in and get them to cover your plants for the winter ahead.
In the Pasture
It is the time of year to consider getting a soil test complete. This will allow you to make an application of Ag Lime or Phosphorus and Potash needed to improve your soil profile. If you need us to make an application for you, please let us know.
We are getting toward the end of our fall seed planting. Here is what we still have available.

Nelson Ryegrass $49.85/50LB Bag
Gulf Ryegrass $39.40/50LB Bag
Purple Top Turnips $1.80/LB.
In the Animal Pen
In the winter months, it is important to continue with your current mineral feeding strategies. For the month of November, we will discount all Purina Cattle Minerals by $5.00/Bag. Make sure to have it available as the quality of forage continues to decline.
We will continue to have Accuration Hi Fat Tubs on special this month. These consumption tubs are designed to provide a high fat supplement to the forage you have available. If you have not tried them, you can see an improvement in body condition or maintenance of body condition in the colder months. The price will continue to be $105.00/200# Tub.
As the weather gets cooler, cattle will need more energy. If you are supplementing your cattle with feed, consider giving them Ranch Hand Beef Builder Sweet Feed. This highly palatable feed is a staple in our store and is sure to keep your cattle happy. We will discount each bag by $1.00/Bag for the entire month.
In the Great Outdoors
If you are sitting in your deer blind for this season and thinking, this thing needs replacing. We are here to help you. We have a new supply of 4×6 T-Box Deer Blinds (On a 5FT Stand) in stock. Current pricing $2,340.00.
We have a good supply of feeder parts and feeders available if you have issues arise with your current one. Stop in the store and get what you need.
If you are looking for something to attract and hold the deer you are seeing, consider the Antlermax Block $18.55/ (33# Block) & Quick Draw Blocks $14.00/ (20# Block). These flavorful blocks are great to add to your current feeding program.
We have a new and interesting NEBO Blood Detecting LED Light. This innovative light helps hunters detect and identify blood trails and make the blood strobe like a neon sign. Check out this neat light $49.10/Each.
We have some delicious and exciting deer feed blends available: Corn and Roasted Soybeans $17.55/40 LB Bag, and Hunters Edge Quick Draw (Corn, Sunflower Seeds, and Peanuts) $19.90/50 LB Bag.
What is Coming up in our Area?
November 4, 2023 –7:30 AM – 12:00 PM – Opening Day of Rifle Season Event = DeWitt County Producers = We will have donuts, door prizes, and giveaways. Stop in the store and share your hunting stories.
November 10, 2023 – WE WILL BE CLOSED FOR VETERANS DAY
November 11, 2023- Veteran's Day Ceremony = DeWitt County Veterans Center – 901 E. Hwy 72 Yorktown TX = Ceremony will start at 11:00 AM with a speaker and ceremony celebrating all those who have served.
November 17, 2023- 75th ANNIVERSARY CELEBRATION = DeWitt County Producers = Celebration will start at 11:00 AM with a ribbon cutting from the Cuero Chamber of Commerce and Agriculture. The event will continue through the rest of the day.
November 23, 2023 – CLOSED FOR THANKSGIVING DAY. We will reopen Friday, November 24, 2023.
December 5, 2023 – DeWITT COUNTY (5HR) CEU EVENT = Anne Friar Thomas Homemaking Building, Cuero City Park (Next to Friar Ag Center) = Event includes 5HRS of CEU credit along with a lunch. Registration starts at 7:00 AM with topics on Laws and Regulations, FSA & NRCS Updates, Feral Hog Toxin Updates, Cattle Parasite control, and forage pest identification. For more information or to RSVP, please call (361) 275-0816.
Manager's Words
The weather is still funky in our area. Please continue to be vigilant with army worms. All it takes is one warm spell and they can come back to life. I would also like to take a moment to thank our customers for 75 years of business. We realize that you have choices with your property supplies. You continue to turn to us. We would not be where we are today without you and your family's business for so many years.
Thank you for your business,

Willis Braden
[email protected]
361-275-3441