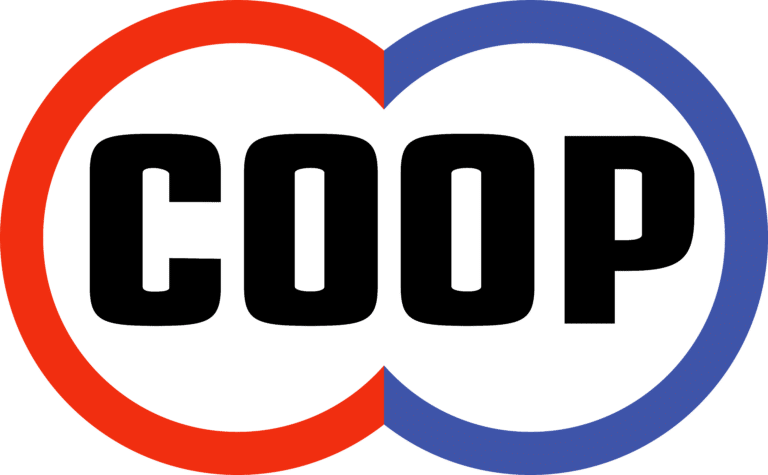 October 2023 Newsletter
In Our Store
This is the final month before our 75th Anniversary Celebration. We are making all the final preparations to make sure this occasion is well celebrated. On Friday, November 17, 2023, we will start the day with a dedication from the Cuero Chamber of Commerce and Agriculture and continue with special sales throughout the day. The event will include giveaways from our vendors and hourly drawings for feed. If anyone has old CO-OP memorabilia or pictures, bring them by to share. We look forward to seeing you there!
THIS IS OUR FINAL PUSH. PLEASE MAKE SURE TO VOTE "YES" FOR PROPOSITION 1.
Farmers and Ranchers have seen their way of life consistently come under regulation and pressure. There will be a vote on November 7, 2023, to protect the Right to Farm and Ranch in Texas. This bill will protect all farmers and ranchers no matter how big or small, ensure Texans have safe and affordable food, and protect the environment and animal welfare.  PLEASE PUT IT ON YOUR CALENDAR AND MAKE SURE TO VOTE.
This month will hold our annual Purina Flocktober Days October 19th-21st. During these days we will have special sales and giveaways on the popular chicken feeds we carry including Purina Layena Pellets, Purina Layena Crumbles, and Purina Scratch Grains
In the Yard
Now is the time to start thinking about getting your yard healthy for next spring. The fertilizer available to help the root system of your yard is Easy Gro Winterizer 18-6-12 for $23.10/40LB Bag.
Now is the time to get your Bluebonnets and Wildflower seed out and planted. Bluebonnet Seeds $79.20/LB (1-LBS/1000 SQFT) and Wildflower Mix $48.80/LB (1- LBS/500 SQFT).
We have a new product from the maker of Surrender Fire Ant Killer. We now carry Surrender Fire Ant Bait. This bait is designed to kill the queen and the mound with one application. The 12oz bottle will treat up to 24 mounds. Cost for this new product is $11.15/Jug.
In the Pasture
Not much has changed in last month's recommendations for our pastures. If your Huisache have benefitted from the rain, this may be our best opportunity to spray if the conditions below are met:
1) Good, healthy leaf coverage on the plant. 2) Spray before the ground temperature gets below 75 degrees. If you need us to give you some guidance, let us know.
All our fall seeds are here. Come and get them if you need them.

TAM 411 Oats $26.85/50LB Bag

Gulf Ryegrass $39.40/50LB Bag
Purple Top Turnips $1.73/LB.
Nelson Ryegrass $46.70/50LB Bag
In the Animal Pen
Starting October 1st, we went on our fall contract with Purina. These prices should continue until the end of March 2024 or until we use up the contracted quantity.
We have received a new shipment of Accuration Hi Fat Tubs. These 200# tubs are great if you are trying to maintain the body condition of your cattle or get them in good shape for breeding. Many have used these tubs in the past and have had great success. The price of the new inventory is $105.00/200# Tub.
We are taking off $2.00/50LB Bag on the Purina Scratch Grains for the month of October. Come and get them while they last.
This month we will take off $1.50/Bag for the Purina Layena Pellets and Purina Layena Crumbles. If you need a good laying feed for your hens, give this a shot.
In the Great Outdoors
We have a good supply of our Rackmaster Deer Food Plot Mixes. We will also have the full line of products from Pogue Seed for all your fall planting needs.

Rackmaster Deluxe Fall Mix $39.85/50LB Bag
Rackmaster Trophy Radishes $25.85/5LB Bag
Rackmaster Deer Greens $18.35/5LB Bag
Rackmaster Durana Clover $23.00/3LB Bag
Rackmaster Dual Season Mix $16.00/5LB Bag
What is Coming up in our Area?
October 13, 2023 – Henneke Fish Farm Fish Day = Cuero, TX. Orders will be delivered to the store between 10:30 AM and 12:00 PM. Final orders need to be placed by 12:00 PM on Thursday, October 12, 2023. To place your order or for more information, please call the store 361-275-3441.
October 13-15, 2023 – Cuero Turkeyfest = Cuero, TX. Events for the weekend include a parade, carnival, and live music. For more information, go to www.turkeyfest.org.
October 14, 2023 – WE WILL CLOSE AT 10:00 AM FOR THE CUERO TURKEYFEST PARADE.
October 19-21, 2023 – Purina Flocktober Days = DeWitt County Producers = During this three-day event, we will give away items in the store including feed and all accessories needed to start or maintain your flock. Be sure to stop in and check out the deals. 
October 20-22, 2023 – Yorktown Western Days = Yorktown, TX. Events for the weekend include a parade, carnival, and live music. For more information, go to www.yorktowntx.com
October 25-26, 2023 – South Texas Farm & Ranch Show = Victoria Community Center – Victoria, TX = This event can share new perspectives on farming techniques and equipment available for all your farm and ranch needs. For more information, go to www.southtexasfarmandranchshow.com . 
November 4, 2023 –7:30 AM – 12:00 PM – Opening Day of Rifle Season Event = DeWitt County Producers = We will have donuts, door prizes, and giveaways. Stop in the store and share your hunting stories.
November 10, 2023 – WE WILL BE CLOSED FOR VETERANS DAY
November 10, 2023- Veteran's Day Ceremony = DeWitt County Veterans Center – 901 E. Hwy 72 Yorktown TX = Ceremony will start at 11:00 AM with a speaker and ceremony celebrating all those who have served.
November 17, 2023- 75th ANNIVERSARY CELEBRATION = DeWitt County Producers = Celebration will start at 11:00 AM with a ribbon cutting from the Cuero Chamber of Commerce and Agriculture. The event will continue through the rest of the day.
Manager's Words
While parts of the county were blessed with refreshing rains, it may not have been enough to perk up the Huisache on our places. There will be some situations where we may recommend using a lighter rate of chemicals to prevent further growth or maybe not even spray at all. We are not in the business of wasting our customer's money and will give our best assessment prior to spraying. The fall season normally brings cooler weather, rain, and prosperity. We are looking forward to what that time will bring.

Thank you for your business,
Willis Braden